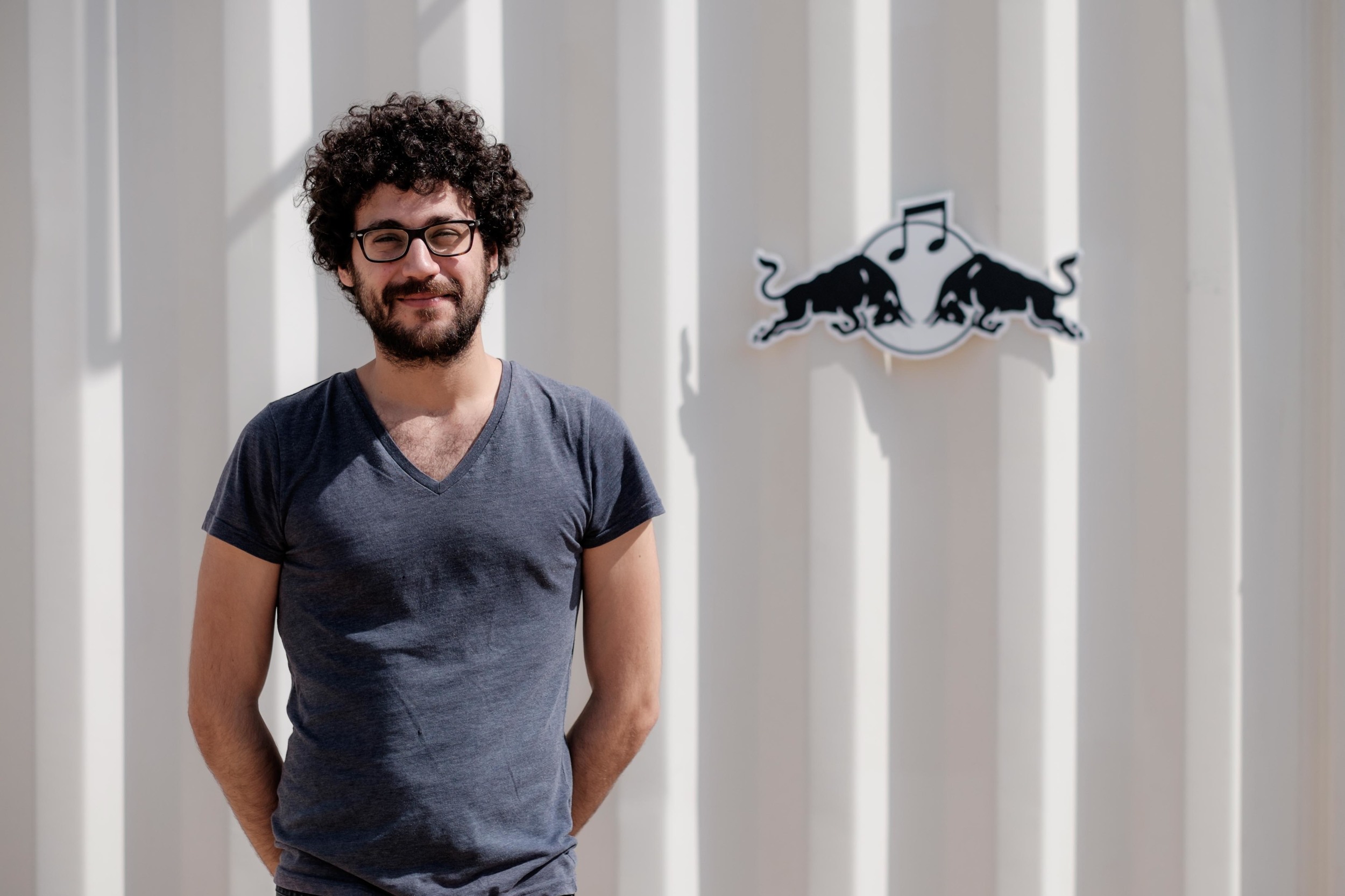 Music producer, Composer, Sound Designer & Recording Artist. Red Bull Music Academy '16 Alum. OneBeat '15 Alum. Founder of the SAWA Music Residency.
Etyen aka Samer Etienne Chami is a Beirut-based musician, composer and music producer described as being "at the forefront of the Lebanese electronic music scene". He is an Alumni of the Red Bull Music Academy and OneBeat 2015. Whether solo or with others, he performs & produces Electronica music drawing from a wide range of genres and influences from Downtempo to Indie, Techno & Beyond .
Described as "a wizard of Electronica", and weaving together sounds from a plethora of sources, be it by sampling Lebanese legends such as the iconic Wadih El Safi, remixing Lebanese luminaries Mashrou' Leila or working with an eclectic range of international musicians, Etyen creates a unique sound universe that is at once global and rooted in his local scene. He describes himself as a musician, music producer and "philosopher of sorts," finding great personal and political power in the act of musical expression.
"Through creation, I found an escape, my ultimate form of expression; a means by which I could cope with the world and understand it and myself better. Making music helps me stay true to my feelings and myself, by understanding where the inspiration comes from, what motivates and drives it and myself to make it come to life in the first place."
Since the release of his "Happy New Year" EP in 2014, Etyen has gone on to perform avidly on local and international platforms, from Beirut concert halls & festivals to clubs in Montreal, London & Dubai, taking part in a plethora of Red Bull Music Academy events regionally and international appearances at Sonar Festival (ES) & MUTEK UAE, sharing the stage with the likes of Jacques Greene, Matias Aguayo, Daddy G (Massive Attack), HVOB, Mathias Tanzmann & many other artists - & toured the U.S West Coast with the music project OneBeat. These valuable experiences enabled cross-cultural and bi-continental collaborations with a plethora of artists from around the globe that have pushed Etyen to experiment and explore sound beyond the boundaries of electronic music.